TheLeadershipPodcast with @JanRutherford (https://www.linkedin.com/in/janrutherford/) and @JimVaselopulos (https://www.linkedin.com/in/jimvaselopulos/), and we discussed Latinx Leadership. You can listen here: http://bit.ly/TLP-236 #leadership #latinx
Books: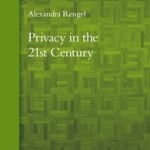 Privacy in the 21st Century, Publisher: Martinus Nijhoff (2013).   http://www.brill.com/products/book/privacy-21st-century also available on Amazon:  http://goo.gl/q2MbbN .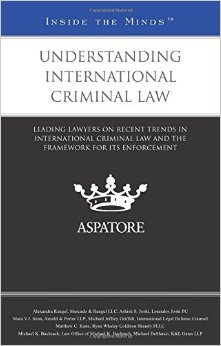 Chapter author in Inside the Minds: Understanding International Criminal Law, "The Origins and Evolution of International Criminal Law" (Thompson Reuters / Aspatore Books), 2014
Articles:
Privacy as an International Human Right and the Right to Obscurity in Cyberspace, Groningen Journal of International Law, vol. 2, ed. 1: (Nov. 2014) University of Groningen, available at http://lnkd.in/dB97uay
Book Review by Alexandra Rengel, El Derecho en Español: Terminologia y Habilidades Juridicas Para Un Ejercicio Legal Exitoso, Katia Fach Gómez, University of Texas Press, May 2014, review available at: American Bar Association, International Law News, Fall 2014  http://goo.gl/J0e2Rw
El Aprendizaje a Través De La Simulación En El Moot Practice: Una Estrategia Docente Para La Mejora De La Formación Jurídica Universitaria En El Marco Del EEES (Learning Through Simulation in the Moot Practice: A Teaching Strategy to Improve University Training in the Framework of the European Higher Education Area).REJIE: Revista Jurídica de Investigación e Innovación Educativa Núm.9, enero 2014, pp. 23 – 48 [En línea/on line] http://www.eumed.net/rev/rejie
Privacy-Invading Technologies and Recommendations for Designing a Better Future for Privacy, 8 INTERCULTURAL HUM. RTS. L. REV., 177 (2013).
Estrategias de Innovación en la Enseñanza del Derecho en España: El Ejemplo de las Law Schools Estadounidenses (Innovative Strategies in the Spanish Legal Education: The Example of the U.S. Law Schools), Katia Fach Gómez & Alexandra I Rengel , March 28, 2012. Available at http://papers.ssrn.com/sol3/papers.cfm?abstract_id=2030348.
The Importance of Legal English to Spanish Lawyers,presented at  VIII Foro Internacional Sobre la Evaluación de la Calidad de la Investigación de la Educación Superior (FECIES), University of Santiago de Compostela. Available at http://www.ugr.es/~aepc/IXFORO/LIBRORESUMENESIXFORO.pdf at page 272.
Videos:
Fitur Madrid 2012 Interview with Alexandra Rengel regarding investing in USA.